2018/19 Junior Championship Teams
What a fantastic season for our Juniors! Congratulations to everyone who coached and played this year and especially to:
IL Black who fought hard to finish runner-up in the Intermediate League Grand Final
JL Black who won the Perth Metro North Junior League Championship
SL Blue who won the Perth Metro North Senior League Championship
IL's heading to the World Series
Congratulations to Coaches Simon Stanton and Dean Warren, Manager Mandy Horsley and all the Carine boys who have won the IL State and National Championships and are now part of the first Australian team to play at the Intermediate League World Series in Livermore, California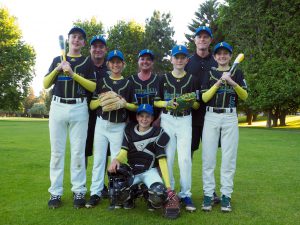 Machine Pitch State Champions
Congratulations to all the Carine Blue players and coaches who won the Machine Pitch State Championship today and congratulations to Carine Black on a great game to finish 3rd.
That's 7 Carine Cats Machine Pitch Championships in a row!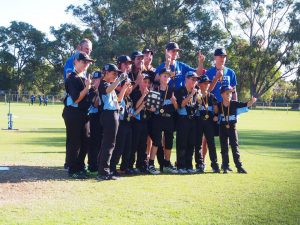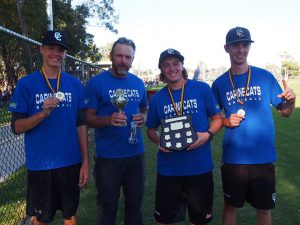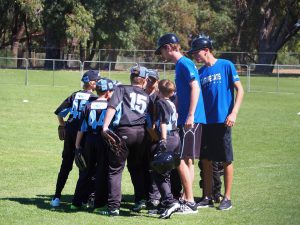 2017/18 Junior Championship Team
Congratulations to our IL team on a come from behind walk off to win the Perth Metro North Intermediate League Championship!
Rest in Peace Greg Jelks
With great sadness we say goodbye to one of our clubs and WA baseball's greatest players, coaches and an absolute legend of a man, Greg Jelks, who passed away last night. On behalf of the Carine Cats Baseball Club we send our sincerest thoughts and prayers to Greg's family and friends. You will be sadly missed but never forgotten. R.I.P Jelksy!! #44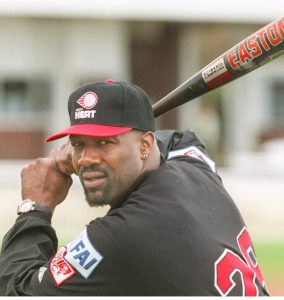 Rest In Peace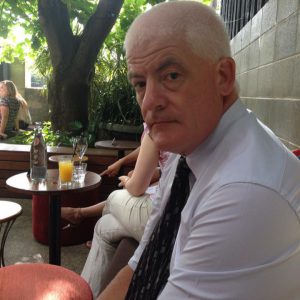 Vale Stewart Sinclair
Most respected member of the Carine Cats Ball Club, Stewart will be sadly missed our sincere condolences to
Bernie, Russell, Heath, Samantha and extended families
Gone too soon
Rest In Peace Stewart
SINCLAIR: The Funeral Cortege for Mr Stewart Sinclair of Duncraig will arrive at PINNAROO Valley Memorial Park, West Chapel
for a Cremation Service on FRIDAY (28.2.2014), commencing at 3.00pm.
Family have requested everyone to wear bright colours
Greg Jelks Signs for 3 Years
Latest News – The Carine Cats Baseball Club are proud to announce that we have appointed Greg Jelks as the Head Coach/State League Coach for the next three seasons commencing this current 2014/2015 Season. Greg Jelks professional baseball career started in the US, where he played the majority of his baseball with the Phillies organisation.
Greg played his way through the talented US leagues until he was promoted to play Major League. He later played for the St Louis Cardinals organisation and he extended his international professional career with playing in Italy and then he came down under to play in Australia with the Perth Heat.
Greg played with the Australian national team from 1997 to 2000. During this time he represented Australia in the Intercontinental Cup, the Baseball World Cup and the 2000 Sydney Olympics.  It was at these Olympics that Greg's Coaching experience began and he started Head Coaching in 2002 with the Evansville Otters. Greg was appointed to a number of other coaching positions including a national role for the 2006 World Baseball Classic which lead to his recent coaching role being with the Perth Heat as their hitting and 1St Base Coach.